Dear My future husband (if I am to be wed)
I am writing to you with the hope that you would understand my true heart. I am so grateful that God has so willst for us to be together ;placing you in my life and guiding us at every step . I thank Him for you and pray that our connection with each other does not cause us to be divided in focus in seeking God but as we cleave together we also  look fervently to God first, always continuing to walk in obedience.
My desire is to be an earthly form of support for you as long as I  live. I will submit to your headship as you lead me in life and the ways of the Lord I will lovingly suggest and also address indeed to caution but I will respect you. I long for us to work together in purpose, to be partners in life and in the toil. Not always hand in hand but side by side in action and strong in connection as one.
I the flesh of your flesh, the rib from your ribs the wife of your youth may I satisfy you mentally, emotionally, physically in every human sense all the days of your life. Though the times seem so arduous and marriages, even christian ones are under attack and crumbling ,Let us persevere and not fall away ;that we would have joy  even in the tough times and thankfulness evermore. Remember always that "love is an act of the will (it's a choice) accompanied (not led) by emotion that leads to action (it's proved by our efforts) on behalf of its object"( V. Baucham)  and that for me is the person that is YOU!! Not your money, your job, or body; but you!!!  It is true this is more than a mere feeling I have for you.
Please promise to always wash me in the word and cleanse me, presenting me clean like a radiant church:without stain or wrinkle or any other blemish, but holy and blameless. Love me like you love your own body..like Christ has loved the church…and this is how I would love you in return; as Christ has loved me. Please forgive me of my sins which may  affect you, it breaks my heart to ever hurt you.
I submit and show my love for you in a like manner to Christ not as my idol (no man can replace God as my master) but in principle. Let us be a model for others to see , a model depicting a way it could be.
Your faithful, loving partner,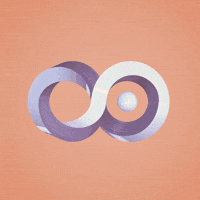 (With or without you I am satisfied in Him)