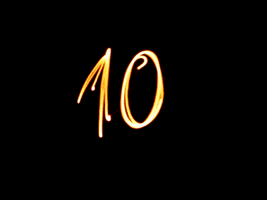 So at the beginning of the year we did this exercise which resulted in a resolution acronym for the year, let me introduce you to:
#CAMEOS2016.
I'm sure most of us have been there done that with the whole New year's resolution sensation!!! How are you doing with what you set out to do this year or have you let the ball drop?  I believe that we should all set goals for ourselves but don't wait necessarily for a New Year, take each day like its a New start and begin then, don't wait, you don't know when your time will be up. Its June which makes it, you got it the Middle of the Year, what are you waiting for its time to review or to begin!!! So the resolutions that were made were sort of unorthodox in the sense that they were more like buzz words than a resolution for something specific like the usual: lose weight, save money, do those home improvements you've been putting off ,you know the drill. I made some of those specific ones as well but not at New Year's and I'm still working on them quietly.
So what is CAMEOS 2016? :

Consistency: that's that sticking power and the aim is that whatever you hoped to do you stay intentional with it and keep with it. For example : did you say you wanted to lose weight? Well be consistent and intentional on that journey, did you want to actively pray more: be consistent in prayer, read more: be consistent!! This is a tough one for alot of us but it helps if you develop self-control, know what you set out to do and allow for careful management of your time and periodically check in with yourself to see where your focus has maybe drifted. I'm on the path to sticking with most of the things I set out to do with Intention.
Anticipation: this one I had a revelation on only yesterday at a moment when I felt really defeated like to the point of giving up I cried to God to help me and I was taken to a passage in Philemon 1:22 where Paul ends off his letter by expectantly saying prepare a room for me! It was one of those jaw drop moments!! Here is a man (unjustly imprisoned) expectantly claiming his release; WOW though I am not in prison I will follow Paul's example and I will continue to wait in prayerful anticipation.  Waiting is not a passive affair but rather active as it involves prayer, supplication, thanksgiving, self distrust ( rather Trust In God), watchfulness against temptation and always guarding myself from factional motives all the while busying myself with God's work.
Milling: Whatever life presents you, find a way to birth a positive out of each and every
situation! This is also tough because sometimes life presents the worst things on a silver platter and says: Order up, how you like it ? My strategy for remaining positive now is to run to God in every instance and after that I talk to someone about it but not just any someone, usually a very dear and trusted person who I can count on either to listen and comfort me or to give me that big boom of wisdom that I desperately need. Seek truth and cling to it!
Exponential: Forever upward and onward!!! Improvement wanted!!!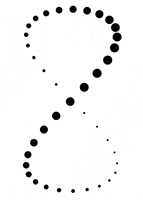 We should never  settle into the feeling that we've arrived to the top of the graph, relax take your time ∞ infinity enjoy the climb!!
Obedience: This is a biggy!! Seeking Gods will and surrendering, following his instruction. To be obedient is to love and oh How I love!!To obey you have to know what the instructions are to begin with so I'm in the word seeking to find all the things that please Jesus. I'm still learning y'all daily!! I'm working on the surrender daily part too but there seem to parts of me that are so difficult to detach from I have dreams you know. I'm human 🙂 but his ways are higher.
Spiritual: Actively spending time with God and craving more of him a lot of the ones above require me to have that time but you know its like once you love God deeply you search for him in everything and your eyes are tuned to find him, and your ears to hear him. This is sometimes a challenge to balance life and the quality time (which happens to be my love language) that I really want. But I now have a system that has been working for me so far. If you happen to arrive at this blog and you want to spend more time with God I urge you to download youversion or First5App  its worth it!!
When the words that had been provided (et al)  all morphed together to make this word I thought it was profound because it meant that something was going to show up for this year please don't think me superstitious or reaching for a sign all I mean is that  I knew that God's continued work would be seen and with intentionality in view there would be change in life(even if they were small they would leave a lasting impression), growth, improvement, deeper relationships, greater wisdom and so much more, even more than I have yet seen and in-spite of winds of adversity that will come. So I will  wear my cameo broach for this year not as a testament of my own efforts but the work of God in me for I believe without him I can do nothing!!
{With Jesus I am enjoying the Climb}