For a host of reasons life can get you down: is all hopeless ? I look around me and I begin to feel despair, its crazy out there y'all when the news can be mistaken for the next action film because its just that hard to believe. Bombings, rumors of wars, #blacklivesmatter, officers shot dead in sniper attacks, mass shootings and Massacre!! Do you hold onto some truth to pick you up?! Separate from the worlds problems on the week before my birthday (Next week) I don't feel so celebratory but I have to shake it off , I have not been gunned down, I have not been a refugee in my own home, I have not lost limbs or life in terrorist attacks all I have are things trying to steal my joy, anxiety induced acid re-flux and a heavy heart. There are many reasons to celebrate and those who trust in Christ will see an end to the bitterness this world faces. While I pray for the world, I contemplate my Lord: the joy of the Lord is my strength …the joy of the LORD not my joy but His is my strength… as I turn a year older I am so thankful for the blessings I have been given, for personal growth over the past year, for the lovely people I have in my life whom I cherish wholeheartedly. I love you so much!! I love God, I love others and there is still love left for me (the same). I am  so grateful for another year of opportunity and purpose and I am expectant for 'whatever comes'. Instead of focusing on our own troubles, trust God and try helping someone else.This is what I hope I can do.
So in my walk here are 10 Encouraging Statements I find myself needing and that are uplifting me even now…
BAD IS BAD BUT GOOD IS GREAT FOCUS ON IT!!

I'm feeling in-between but …

  Acknowledge that something bad has happened but don't dwell on it. Life with certainty will bring tough situations in seasons, try to look for a silver lining and focus with intensity on that, mulling over the horrible bits will only  bring on more toxic feelings.
KNOW YOUR IDENTITY, YOUR WORTH AND BELONGING…

I know who I am

 Not everything can be solved by this but many times we can grow defeated because of incorrect evaluation of self, what we are worth or feelings of not belonging. Know that if you have trusted in Christ you are HIS, worth dying for and belonging to His Fathers house and you will not be put to shame. Walk as an heir to the King as his own knowing that he sees you right where you are!!
FEAR NOT!!

I am a little afraid but.

.. In various forms this phrase "fear not" is used 365 times in the bible that's enough for at-least one a day, so have your daily dose!! 'Do not fear [anything], for I am with you;Do not be afraid, for I am your God.
I will strengthen you, be assured I will help you;I will certainly take hold of you with My righteous right hand [a hand of justice, of power, of victory, of salvation].' Isaiah 41:10(AMP)  FEAR= Fear. Everything. And. Run or FEAR= Face Everything And Rise the choice is ours but remember that we have not been given a spirit of fear but of power, love and self-control, so indeed we will rise to face everything but only with his strength,his love and self control!!                                                                                                                     
 BE IN INEXPLICABLE PEACE!!

This peace can be mine but

 

How?

 Those who's minds are stayed on Him shall be in continuous peace. Peace I leave with you; My [perfect] peace I give to you; not as the world gives do I give to you. Do not let your heart be troubled, nor let it be afraid. [Let My perfect peace calm you in every circumstance and give you courage and strength for every challenge.] John 14:27 Amplified Bible (AMP) This peace is ours when we believe in and accept the Lord Jesus Christ and if we receive in us the Holy Spirit who is our Helper (Comforter, Advocate, Intercessor—Counselor, Strengthener, Standby), teaching us all things including perfect peace of which he is the Prince!!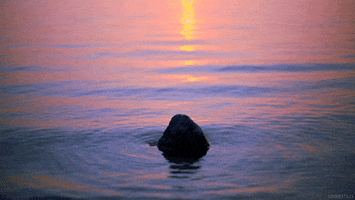 STAY STRONG BEAUTIFUL!

I don't feel so strong right now 

But those who wait for the Lord [who expect, look for, and hope in Him] Will gain new strength and renew their power;                            
FEEL LOVED! 

I sometimes don't feel loved

…We all want to be loved and accepted by those around us and when it doesn't live up to our preconceived hope it hurts.The trick is to not idolize human love and understand that GOD'S love is most important He is love and nothing can separate those who belong to him from that love. When we understand this firstly it gives us reassurance. Not feeling loved can disrupt your esteem, it can affect your performance in day to day tasks…pretty much it all round sucks but is it true are you not loved ? Regardless of the silent or audible shouts of the people around us, the mockers, the bullies, the horrible bosses, the abusive relatives, the world leaders who call us immigrants: we have a father who loves us with a love most unfailing and which endures forever and that is ours regardless of the attempts to thwart it!!Romans 8:37-39
                                                                                                                                                                                                      
DON'T HARDEN YOUR HEART RATHER LISTEN AND BELIEVE: From a lifelong of wearing my heart on my sleeve in a personal/ emotional way I feel it hardening

BUT…

 Can you hear the voice of God beckoning you? I soften my heart anew. Is your heart a heart of stone that cannot be moved, are you stubborn? Be silent and receptive , allow yourself to be transformed by God in this process as you walk in his statutes and are guided by his Spirit Ezekiel 36:26-27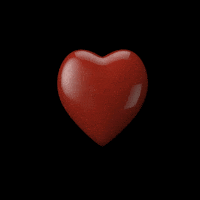 LIVE FREE :

Sometimes I condemn myself endlessly and live in shackles I've allowed because my mind needs frequently to be renewed to have a right attitude.

 We are only truly free when we accept and enter into the new covenant that Jesus established with his death. We have the freedom to live knowing we are no longer slaves to sin,but to the joy of righteousness found in Christ alone  Romans 8:1-2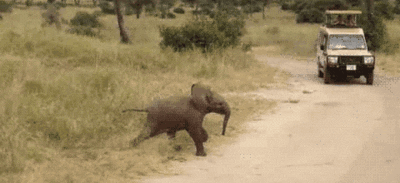 YOU ARE NOT PERFECT……yet!!

lol I really wish I was perfect..Oh but one day I will be,

 I am being transformed from one degree to the next, this process may be painful but so is exercise, braces, discipline, but only temporarily till that fine day 🙂 . 2 Corinthians 3:18 
YOU ARE NOT ALONE!!

Its easy to believe that you're alone BUT!!: Its a LIE!!

Deuteronomy 31:6 Amplified Bible (AMP) Be strong and courageous, do not be afraid or tremble in dread before them, for it is the Lord your God who goes with you. He will not fail you or abandon you."
{Meek Milly he sees that hand, He sees yours too}