Be God-spective
Instead of overly Introspective or people pleasing.
Be Confident
Instead of wimpy and second guessing.
Be Powerful
Because I am weak but he is strong
Be Sound-minded
Instead of emotionally out of wack and lacking control
Be Loving
Understanding that Love is the noun (GOD) and a verb (overflow).
Be Gracious
Instead of thankless because it is the will of God
Be God-spective
Instead of overly Introspective or people pleasing.
I am highly Introspective as is the nature of someone easily placed in the introvert box (I abhor these labels but this is another story)  Pride can either make you think of yourself more highly than you should or it can belittle you to thinking that you are scum of the earth, anyone want to hazard a guess which one attacks 'MEEK' Milly? Or maybe it's both in different seasons; Either way, when I feel this way it's because my focus is off.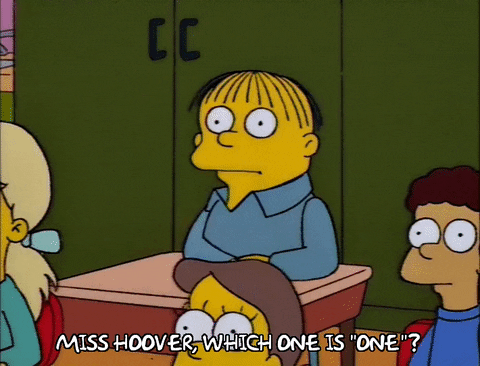 Both of these take your eyes off of Jesus and become  so self-focused it's always about me,me, ME: I am highly favoured by others/I am scum you see how both of these are toxic ? The idol is, SELF!  I've battled with the issue of acceptance from my pairs etc I've often thought, in the past and would ask why don't I have as many friends as I deserve, and in this tech era I would use Social media as a means to demark value to my person: how many likes did I get again?
None= Oh Man, I suck !!!
 These all leave us feeling empty, lonely and lack real value. Innate to all of us is a desire to be accepted, to belong I often feel like I don't belong but God has satisfied my deepest need in this and continues to on a moment by moment basis as I keep looking to him. With the knowledge of my acceptance by the almighty, God then revealed to me the condition of my heart and though it grieves me, the issue is plain to me now: I was completely me focused. It was not a matter of me asking: how can I be a friend it was why aren't people being my friend. Who can I show kindness to and actively 'see' today it was why aren't people seeing me. I see the passage with Paul talking to the ministers as a reminder not to become consumed with a boosting mindset of my own worth He warns in  1 Corinthians 4:6 "7 For who sees anything different in you? What do you have that you did not receive? If then you received it, why do you boast as if you did not receive it?" Ultimately we didn't deserve anything but what we received was graciously given.
Reality Check!!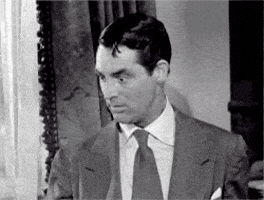 I have received the greatest gift and acceptance I could ever need and that was from God , Jesus died for us all that we might be accepted in his Kingdom #JOYFULweep!!
So now with God as my judge,  I strive to ask how is God seeing me today?  With his spirit at work in me, I can bear the reply because I know he'll refine any imperfection as I steward all that he gives.
In this area of my life I cling to this verse Hebrews 12:1-2 : Therefore, since we are surrounded by so great a cloud of witnesses, let us also lay aside every weight, and sin which clings so closely, and let us run with endurance the race that is set before us, 2 looking to Jesus, the founder and perfecter of our faith, who for the joy that was set before him endured the cross, despising the shame, and is seated at the right hand of the throne of God.
Be Confident
Instead of wimpy and second guessing.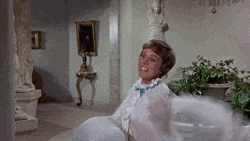 That moment when you're shy to go up to a public stranger in a bank or office and ask a question and you refuse to because you're not about that bold,assertive life. (Get it done) Or you have to talk to your boss about training opportunities or a raise, but you delay to send that email.  (Send it) Or afraid to share the joy of your faith with someone (be ready), Or how about that moment when Jesus died on that cross for all your sin and shame but you're still hiding behind the torn veil because the devil would love to keep you timid, doubtful, pessimistic of the outcome, separated from the answer your question may have received had you seized the moment to ask it, now you have to stand in the long queue or maybe never know the answer. Sorry!!
Or how about when you are constantly second guessing yourself or your actions rather than trusting the work of the Holy Spirit in you. Confidence is an area I have struggled in especially with regard to the veil, the devil had me in a cycle of sin and shame for a long time 😦 these all prevented me from walking confidently. What really helps me is pursuing a deeper knowledge of God and a deeper understanding of who he says that we are as children of God.
Does this mean that I am the most confident person in the world now? No, But I know the value of the gift of the Holy Spirit within me and I am increasingly confident with weights of shame set far away from me. My prayer lately is that he would make me brave. What also helped me greatly is to understand that I am not God, I will need help, I will have weaknesses but his strength is made perfect in my weakness and with my life's purpose I hold onto two truths from these verses:
God is my source and my sufficiency!!
2 Corinthians 3:4-6 4 Such is the confidence that we have through Christ toward God. 5 Not that we are sufficient in ourselves to claim anything as coming from us, but our sufficiency is from God, 6 who has made us sufficient to be ministers of a new covenant, not of the letter but of the Spirit. For the letter kills, but the Spirit gives life.
I am a Child of God!! Blessed are the spiritually reborn!!
Hosea 1:10-11 (partial verse)"instead of it being said to them, You are not My people, it shall be said to them, Sons of the Living God!" 
You heard?
Be Powerful
Because I am weak but he is strong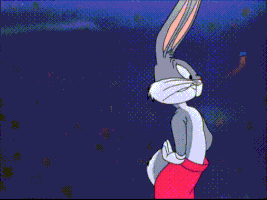 There are countless stories in God's word that show His power in the lives of his people, try the three Hebrew boys not burning in the fire, try Moses parting the red sea, barren women like Sarah giving birth and so much more. In addition to all these lessons, I must remind myself that the same power that conquered the grave lives in me. When you read his word he reveals promises and there's unfolding of his will  for us if that doesn't infuse you with empowerment I don't know what else could. Power from on high what could top that ?Ephesians 1:17-2217 that the God of our Lord Jesus Christ, the Father of glory, may give you the Spirit of wisdom and of revelation in the knowledge of him, 18 having the eyes of your hearts enlightened, that you may know what is the hope to which he has called you, what are the riches of his glorious inheritance in the saints, 19 and what is the immeasurable greatness of his power toward us who believe, according to the working of his great might 20 that he worked in Christ when he raised him from the dead and seated him at his right hand in the heavenly places, 21 far above all rule and authority and power and dominion, and above every name that is named, not only in this age but also in the one to come. 22 And he put all things under his feet and gave him as head over all things to the church, 23 which is his body, the fullness of him who fills all in all.
Part of the unfolding that God impacted upon me is the discipline of prayer, he wants us to pray without ceasing and have gratitude in all circumstances as we joyfully rejoice James 5:16-17 The prayer of a righteous person has great power as it is working.[b] 17 Elijah was a man with a nature like ours, and he prayed fervently that it might not rain, and for three years and six months, it did not rain on the earth. 18 Then he prayed again, and heaven gave rain, and the earth bore its fruit.
What about my limp though? The thorn in my flesh, that constant reminder of how much I need God's grace? As I pray earnestly to God he holds my right hand and comforts me saying: "2 Corinthians 12:9 9 But he said to me, "My grace is sufficient for you, for my power is made perfect in weakness." Therefore I will boast all the more gladly of my weaknesses, so that the power of Christ may rest upon me." 
Be Sound-minded
Instead of emotional and lacking control
I don't claim to be wise at all but I fear the Lord and I am praying for it!!!
Being sound minded doesn't mean I become an unfeeling robot, a zenned out yogi, an over-intellectual or lack emotions. Ok confession I am sometimes really emotional but I am not controlled by this I have been given a spirit of self-control not of a hidden emo girl sitting in a dim room crying to sad emo tunes or rock anthems of old though the temptation is great!!!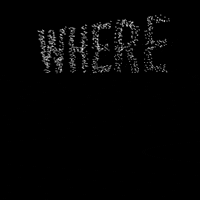 I've come to realise that being sound-minded means choosing moment by moment what I will be meditating on instead of  allowing the world to tell me what I should think or feel, or provide a definition of what wisdom is and check boxes for me, rather I will listen to God's voice and dwell in the light, praising His name and seeking his truths.
2 Corinthians 10:5English Standard Version (ESV) 5 We destroy arguments and every lofty opinion raised against the knowledge of God and take every thought captive to obey Christ,
Be Loving
Understanding that Love is the noun (GOD) and a verb ( Overflow).
1 John 4:8 (ESV) 8 Anyone who does not love does not know God because God is love.
You shall love the Lord your God with all your heart and with all your soul and with all your mind. This is the great and first commandment. And a second is like it: You shall love your neighbour as yourself. (Matthew 22:37–39)
Know the noun (GOD) that is love and seek him with all your heart (My steady pursuit)
Overflow with love for others. (teach me to love like you )
I often look up definitions of love there are some really great ones by Voodie Baucham but this one by  John Piper Desiring God stood out : "Love is the overflow of joy in God that gladly meets the needs of others" (119).Love is not merely the action of meeting others' needs; it includes the motive of the action. True love cherishes God supremely as the supreme Treasure and therefore wants others to also cherish the supreme Treasure and be eternally happy. I really long for the love described in Corinthians 13 to be truly, madly  and deeply be displayed in my life and in those around me !!!!!(Love Is Not a Verb Jon Bloom 2014,)
Even greater than the definitions of men was that shown by Christ on the cross  John 15:13 (AMPC) No one has greater love [no one has shown stronger affection] than to lay down (give up) his own life for his friends. We are his friends if we do what he asks of us.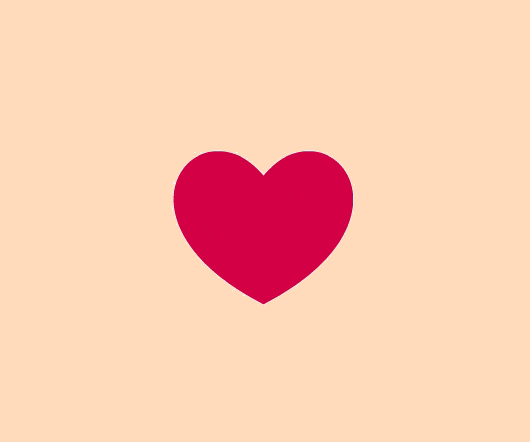 I long to follow this example
Be Gracious
Instead of thankless because it is the will of God
It can be very tempting to glorify the lack in life!! Lack of knowledge, lack of proper systems in society, LACK LACK LACK!!!  Apart from God we all lack something beyond compare, without Him, we are soul poor and depraved. When we are born anew as children of his Kingdom sometimes as the spoiled kids that we are we end up grumbling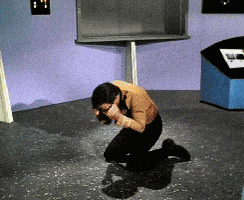 about the blessings we haven't received. I've never been one for tantrums but sometimes I too can be like the Israelites complaining about manna which they did not know(A blessing from above) . In this season I'm trying not to look back on my past and get salty and perish like Lots wife, or look on my blessings and scowl because it doesn't appear in the form I wanted it!!!. I am looking forward, looking ahead without fear and doubt, in thankfulness for all that God has done in my life and all that his future has planned.
Here are a few things I'm thankful for today!!!
Safety of loved ones
God's grace and mercy
For peace that passes understanding in the midst of all this besetting.
friends who love me and all my quirks you know who you are ❤
Refinement
I fear I've already kept you too long congrats if you made it this far but my last thought is this : You shall love the Lord your God with all your heart and with all your soul and with all your mind!!!! The spirit we have been given is of POWER, LOVE and a  SOUND MIND !!! therefore I can say that by His spirit alone I am able to press forward to the goal of  loving God with ALL of my Heart,  ALL of my soul and  ALL of my Mind !!! Don't stifle his spirit Milly!!! More about these stifling distractions in a later post till then may you Love God and embrace His powerful spirit!!!!
2 Timothy 1:7 (AMPC) 7 For God did not give us a spirit of timidity (of cowardice, of craven and cringing and fawning fear), but [He has given us a spirit] of power and of love and of calm and well-balanced mind and discipline and self-control.
{feel the weight of it }
Photo Credits: Theme Photo: Meek Milly, Gifs: Giphy, memegenerator, Emily the Strange: goodreads.com