'Take away the dross from the silver, And there comes out [the pure metal for] a vessel for the silversmith [to shape].'Proverbs 25:4
Smith and  Potter Extraordinaire
Dear God,
I'm writing to ask for your forgiveness but also for your help. You see I have this item which is in need of mending. I've discovered dross. This is not a return to sender address but an expression of concern for your much needed help. I should  be clear to not downplay how marvelous  your product is. Oh I love that you  designed it. I am in love with all your work. All of it so creative and beyond anything I have ever seen.  But I have come to realize that there are entities that do not appreciate your design. They have come to slander your name and make counterfeits, knock-offs and even destroy the genuine. I'm writing because I am one of them who has been affected and I need your intervention. Would you remind me again of the tools you provided to defend? You already conquered but there  is still a fight till the promised end. Your full Armour I need! Your word!  I need it to be constantly stored inside my soul. I need a heart aligned to yours, to your WILL, I need to walk with your Holy spirit, my teacher. I'm writing to confirm again my enrollment in Jesus's discipleship school. Am I in?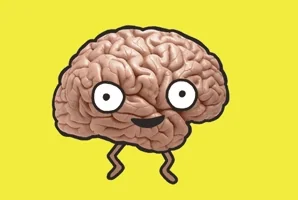 My Mind with all its matter, clefts and compartments: processing and sending signals throughout my body.  Involuntarily ticking over, keeping my balance, my medulla oblongata, what a name!! Mind:It has the power to recollect  a memory stored deep in the subconscious and the ability to hold onto the knowledge of your truth.  There's seemingly no limit to what it can do and there are whole fields of study trying to understand it. My mind also has the capacity to learn!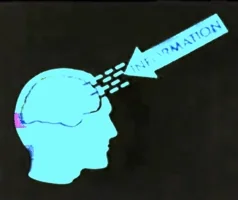 What a designer you are, Oh Potter, Oh GOD, you are more splendid than your creation and beyond!
Yet I fear that along the way I may have learnt the wrong things. How many Lies have I believed about my self and others even about you ? How many times have I listened to the evil around and my mind repeating it accused me, again and again until eventually it became me. I can hear the taunts some are whispers, some in shouts even now.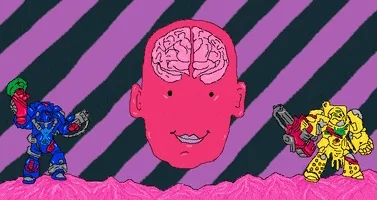 How many times did I not know you nor understand the work of your cross or despise you my mind thinking something else was more desirable? oh what loss and great cost? Tears blemish these pages as I write to you. Help me drown out the voice of deceit like noise cancelling headphones placed over my ears never again removed , let me hear your word purely. Like a cataract removal surgery or better still a miraculous lens repair help me to fully see YOU.
Would you  renew my mind to your beautiful design. Help me learn and keep only what is right 
Remove the dross in my mind 
My heart a chamber, the right and the left pumps continuously my blood through my vessels round about. The oxygenated blood through the Aorta and down again, with all the valves and sensory triggers sparking electrical signals to pump in sequence. Its truly miraculous the systems you intricately created.  My figurative heart an emotive mystery is rather more like my mind as part of my soul in me receives love from others and pumps out love in return. My love was not meant to be like the ebb and flow motion of the tide of an ocean but rather like the beating muscle and blood in constant motion. It was supposed to love regardless of the potion.
But somewhere my heart failed: a myocardial infarction or maybe just a blockage as my vessels grew hardened and I could not love rightly but selectively, a twisted distortion and very much requiring your medicine. An aching heart seeking affection that you had already given. A whole in my heart threatens my existence and those evil plots try to mend it but their procedures are those of quacks making the condition worsen and I require a divine physician  and that is you!!
How could I know what love is when my heart did not know you! Please steady my heart as its so often searching for human love when you have already given me your love unending.I want to be reminded of the pursuit of Christ for there is no greater love that when I WAS YET A SINNER CHRIST DIED FOR ME  (and any other human reading this too).!!
Remind me what love really means and that I am loved by You !
Love is YOU
Remove the dross in my heart ❤ 
My Life I was given as a gift from you. You said here take this and make sure that you make much of me as the designer. I'm afraid I've sometimes made a mess of it. Making much of me and often allowing myself to be destroyed because I was self seeking. I know now this  was far from your hope  for the end! Oh Smith, is my consistency still worth working on now?  Humanly I think this is all I have , all I am left with. But Christ died and so did I with him that I may be transformed into his likeness so its not I that live but him in me? Oh may you be!! For I am not there yet but I push on.
I am prone to forget that I am but a steward and this was all for you. I am inclined to produce these things with my hands but you despise works done by us for the glory of us. For am I then not competing for your position?
How long shall I provoke you to anger with the works of my hand Oh these IDOLS!!
I have turned my back to you and not my face
ASHAMED , BECAUSE WE BUILT THIS PLACE !!!!
As for your instruction who wanted it when I thought my way was pleasing for the present while, because the evil plotters say YOLO why fear consequence?I know you will remind me that I only live or Die forever and the choice is mine. Yet you chose me BEFORE time so I write so I can hold true to your design. You are the Lord is there anything to difficult for you ? I know nothing you aren't able to do!
May I be content with what resources I have and offer it back to you with willing worship.
Oh Potter, Oh Smith Oh My God
Please remove the dross in my LIFE .
I come to you with all I have,
Your grateful and now faithful
 Steward
Meditating on Jeremiah 32 and Proverbs 25
Key Verse:Jeremiah 32:38-41
Amplified Bible (AMP)
38 They will be My people, and I will be their God; 39 and I will give them one heart and one way, that they may [reverently] fear Me forever, for their own good and for the good of their children after them. 40 I will make an everlasting covenant with them that I will do them good and not turn away from them; and I will put in their heart a fear and reverential awe of Me, so that they will not turn away from Me. 41 I will rejoice over them to do them good, and I will faithfully plant them in this land with all My heart and with all My soul.