~Selah Session~
In my life have I made foolish choices? How can I improve?
Am I building my house? Or tearing it down?
~Reflect~
Proverbs 14:1Amplified Bible, Classic Edition (AMPC): Every wise woman builds her house, but the foolish one tears it down with her own hands.
This wife-able Wednesday we're talking about wisdom. Have you ever thought to yourself smugly "I have done really well in this particular area", only to realize you actually had done something rather wrong? When we speak of wisdom we tend to think of it as intellectual, as the extensive knowledge on a subject matter, shrewdness, prudence, sagacity etc. One of the qualities I believe a wife needs to have is, wisdom because this will help her as she approaches each stage in life. Imagine a wife who is utterly foolish, making reckless decisions with money, parenting, discipleship or even just daily living choices. The Bible is our sacred instruction for all things pertaining to life so it is from there that I must always begin. Begining with the end in mind I want the best resource to prepare me not for marriage but for life as God's created daughter.  As a young person, I have thought oh, well I have a whole life to live I have lots of time to consider deeper things but the truth is we don't know how long our lives here will be.So teach us to number our days, that we may get us a heart of wisdom. (Psalm 90:12) 
Wisdom begins with the fear of the Lord.
The reverence for him and giving him preeminence in our lives. Proverbs 1:7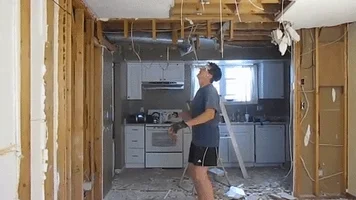 The reverent and worshipful fear of the Lord is the beginning and the principal and choice part of knowledge [its starting point and its essence]; but fools despise skillful and godly Wisdom, instruction, and discipline. There was a time in my life when I didn't even think twice about this type of wisdom. I focused on school but otherwise, I was foolish for I had not grasped the beginning of true wisdom: I rejected God's truth for a lie of intellectual property. I was tearing down my house!
Imagine God who knows all things sees all things and created all things: He is omniscient. Makes sense that from him true wisdom would come.Job 28:23God understands the way [to Wisdom] and He knows the place of it [Wisdom is with God alone]. I rather lean heavily on God than the minor capabilities of my own human brain in comparison and as I reverently and worshipfully fear of the Lord there is strong confidence, and His children shall always have a place of refuge: His Home and now mine.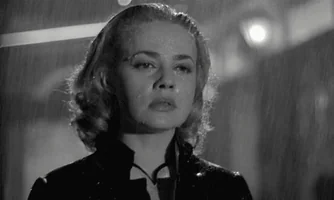 From childhood, many of us have been exposed to the Bible and its sacred writings, but how many of us have actually decided to read it and allow God to help us grasp his truth? Frustrated or indifferent we cast it aside but to our grave detriment. Lord help us!
And how from your childhood you have had a knowledge of and been acquainted with the sacred Writings, which are able to instruct you and give you the understanding for salvation which comes through faith in Christ Jesus [through the leaning of the entire human personality on God in Christ Jesus in absolute trust and confidence in His power, wisdom, and goodness]. (2 Timothy 3:15)
So instead of rejecting God's truth, I want to honour it and follow it, moving on enlightened and obedient. Behold, You desire truth in the inner being; make me therefore to know wisdom in my inmost heart. (Psalm 51:6) It's through this wisdom that we can develop different skills in our lives. He has filled them with wisdom of heart and ability to do all manner of craftsmanship, of the engraver, of the skillful workman, of the embroiderer in blue, purple, and scarlet [stuff] and in fine linen, and of the weaver, even of those who do or design any skilled work.(Exodus 35:35 )
 One thing I've understood about the bible is that while it is spiritual it is also practical, it's an active word. Ultimately it is the training that God is first in our lives and everything else is as a result of him. So if I love the Lord, it is through him that I would eventually go on to solve a mathematical proof, sew a garment, learn a new language, fly to the moon, invent medical devices, carry out surgery, be an excellent wife, raise kids, save money, invest and read markets or plan for the future. God has a plan for our lives from beginning to end and we need to make sure we align ourselves with that.
So now I ask, do you think you are truly wise?
James 3:13-17 Gives us an understanding that there is a wisdom that comes from this world, this wisdom is [superficial] wisdom and does not come down from above, but is earthly, unspiritual (animal), even devilish (demoniacal). It also tells us that true wisdom is displayed with humility, not in jealousy, envy, covetousness and the like. So true wisdom then is what upholds God's truth not boasting but according to James 3:17Amplified Bible, Classic Edition (AMPC)But the wisdom from above is first of all pure (undefiled); then it is peace-loving, courteous (considerate, gentle). [It is willing to] yield to reason, full of compassion and good fruits; it is wholehearted and straightforward, impartial and unfeigned (free from doubts, wavering, and insincerity).
So if you've made it to the end of this post I encourage you to search your life. Find out what true wisdom looks like and if you are lacking in it as I was and sometimes still am; pray for it as am I. There is so much I haven't mentioned so I hope you'll search more and share what you're learning too. James 1:5Amplified Bible, Classic Edition (AMPC)5 If any of you is deficient in wisdom, let him ask of [a]the giving God [Who gives] to everyone liberally and ungrudgingly, without reproaching or faultfinding, and it will be given him.
My mouth shall speak wisdom, and the meditation of my heart shall be understanding.
❤