Selah Session:
Have you ever doubted that you were capable of doing a task?
Did you ever feel like you weren't good enough?
Not outspoken or pretty enough, or smart enough, not creative enough, not spiritual enough?
How can we have confidence without being arrogant?
Reflection: 
 Confidence is silent insecurities are loud.(Unknown)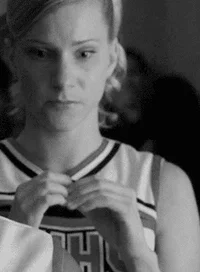 We face a lot of things in this life we live, don't we? If you live contrary to societal norms this could make you feel like an outcast. If you are too quiet or too loud if you don't wear makeup or if you prefer small groups to large crowds and shy away from giving public addresses. If you prefer reading to watching movies. If you follow God's word instead of the world? You may feel rejected or insecure if you haven't pitched your identity where it should.
I have found that some of the times our little quirks that we've magnified would be accepted by others if we were truly confident about our identity.  For instance, if I weigh a little more than I would like and I'm really insecure about my self; people can pick up on that and it might feed the way others decide to treat me. Whereas if I am confident I indicate to others how I expect to be treated. Perhaps it is not always this simple, the truth be told not everyone is going to like us. I know this is a really touchy topic because there are a bunch of different pathologies and struggles with identity and confidence that go really deep. I don't claim to understand it all, I can really only give my story in the hope that it may help others a fragment.
I have struggled with a lack of confidence in who I was created to be, I would compare myself to others and really come down hard on myself with hate. If on my own I would be fine but with others, I would realize my lack of their personality, how I seemingly fade into the backdrop where the ones who aren't the life of the party go to die, (If I was even at the party at all). Ok, that may seem harsh but in a young mind, it felt like nobody cared for the "different" person.
You may read through self-help books and study the psychological methods of building self-esteem and you really might see a change for a time. Books on self-esteem like the Six Pillars of Self Esteem by Nathaniel Branden.  But I feel like these books put a lot of emphasis on my ability and neglect the power of God. Check out the main points from that book on this link: https://www.youtube.com/watch?v=rh6MflkPPjQ
But for me, the building of self-esteem and confidence goes beyond the efforts of my own might. The building of my confidence came when I was accepted and deeply loved by GOD. Through Jesus Christ who was utterly rejected by mankind and crucified on a cross. Imagine the humiliation he faced, but guess what? 23. John 15:18-19 If the world hates you, remember that it hated me first. The world would love you as one of its own if you belonged to it, but you are no longer part of the world. I chose you to come out of the world, so it hates you. He did that for us, He did it so that we could stop living selfishly for ourselves but live for God and seeing how much he loved us and gave himself up for us.I have been crucified with Christ! It is no longer I who live, but Christ who lives in me. And the life I now live in the flesh I live by faith in the Son of God, who loved me and gave himself for me.(Galatians 2:20 ESV)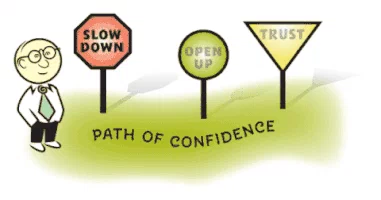 Dying to self-esteem but clinging to God's esteem of me
My confidence came through dying to self and leaning heavily on God through whom I can endure all things. I strongly believe though I have not done a full study on this, I think that SELF ESTEEM has been taught in a way that takes us away from a biblical perception of ourselves. Too much emphasis on what I feel about me and less of what does God see in me.What he sees is TRUTH I want to dwell in that. Therefore do not throw away your confidence, which has a great reward. For you have need of endurance, so that when you have done the will of God you may receive what is promised.(Hebrews 10:35-36 ESV)
Know where your sufficiency comes from and be free from lack of self-confidence. 
Such is the confidence that we have through Christ toward God. Not that we are sufficient in ourselves to claim anything as coming from us, but our sufficiency is from God, who has made us competent to be ministers of a new covenant, not of the letter but of the Spirit. For the letter kills, but the Spirit gives life.(2 Corinthians 3:4-6 ESV)
 17 Now the Lord[a] is the Spirit, and where the Spirit of the Lord is, there is freedom. 18 And we all, with unveiled face, beholding the glory of the Lord,[b] are being transformed into the same image from one degree of glory to another.[c] For this comes from the Lord who is the Spirit.(2 Corinthians 3:17-18 (ESV))
Believing in the works of God as good
I was created by God for God. I have to remind myself often that God is the one who forms me and as I am living a life that wants to please him he continues to do the forming. I must trust that what he is doing to me is good or for my good. For you formed my inward parts; you knitted me together in my mother's womb. I praise you, for I am fearfully and wonderfully made. Wonderful are your works; my soul knows it very well.(Psalm 139:13-14 ESV)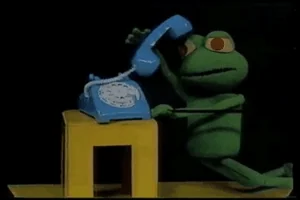 Trusting that God is helping me 
Whatever I have to face whether it is a "bully" or a person who doesn't understand my purpose. Or whether it is my own fear over a task I have to complete, that's outside my comfort zone? I ask for God's help and he reminds me that he hasn't given us a spirit of timidity but of power love and self-control. Fear not, for I am with you; be not dismayed, for I am your God; I will strengthen you, I will help you, I will uphold you with my righteous right hand.( Isaiah 41:10 ESV )
With words to myself and others, Encourage rather than condemn.
Let no corrupting talk come out of your mouths, but only such as is good for building up, as fits the occasion, that it may give grace to those who hear.(Ephesians 4:29 ESV)
 Choose a position of Humility 
"When you are invited by someone to a wedding feast, do not sit down in a place of honor, lest someone more distinguished than you be invited by him, and he who invited you both will come and say to you, 'Give your place to this person,' and then you will begin with shame to take the lowest place. But when you are invited, go and sit in the lowest place, so that when your host comes he may say to you, 'Friend, move up higher.' Then you will be honored in the presence of all who sit at the table with you. For everyone who exalts himself will be humbled, and he who humbles himself will be exalted."(Luke 14:8-11 ESV)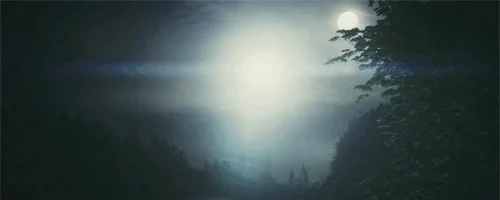 Let my light shine
I have come to realize that there is nobody exactly like me. This shouldn't cause me to be prideful but instead to have joy and peace in trusting God who made me. That's the beauty of individuality, we are all important and we are God's children, with a unique expression all making up part of a beautiful display hopefully of his image. You are the light of the world—like a city on a hilltop that cannot be hidden. No one lights a lamp and then puts it under a basket. Instead, a lamp is placed on a stand, where it gives light to everyone in the house. In the same way, let your good deeds shine out for all to see so that everyone will praise your heavenly Father. (Matthew 5:14-16)
Recognise that I am precious to God 
 This is what God wants of us: for us to recognize that HE is GOD, and not us and to trust ourselves to Him. To follow His leadership and to claim our identities as His prized possessions not to reject this and chart our own courses.
You have been set apart as holy to the LORD your God, and he has chosen you from all the nations of the earth to be his own special treasure.(Deuteronomy 14:2)
Do you have confidence today? Do you know Jesus?  My confidence is built on nothing less than Him! I am not perfectly confident in myself but more than that I am assured by his Holy Spirit within me. I am fully confident in Christ. I live my life in the building up of my faith which assures me of what I hope for. What I hope for is more of God in my life and in those around me. Through following Christ, my life is in pursuit of knowing Him and the assurance of His complete sovereignty and control over all things including me and the hope and a future and the marvelous glory of God. It is a rejection of God's truth I believe that gets us into the trap of misplaced identity. Failing to accomplish the call of God on our lives because we don't know who and whose we are. We fear! To a place where people are hurting in silence and cry out for help or choosing to cut themselves or other forms of abusive behaviors. Rejection of truth that leads us to a place where we look around in society and have a hard time differentiating who is who?
So I want to encourage you reading this today to be the: You that God created you to be and live confidently in his truth.
"My hope is built on nothing less than Jesus' blood and righteousness; I dare not trust the sweetest frame, but wholly lean on Jesus' name. On Christ, the solid rock, I stand; all other ground is sinking sand," Edward Mote
❤