Selah Session
Have you ever failed to prepare for a task? What was the outcome?
Have you ever had no time to prepare before a guest was due to arrive at your home?
Reflection
Daniel 1:5 (AMPC)5 And the king assigned for them a daily portion of his own rich and dainty food and of the wine which he drank. They were to be so educated and so nourished for three years that at the end of that time they might stand before the king.
I have experienced times when I haven't prepared as well as I would've liked. The deadline seemingly crept up and before it was too late I rushed down something mediocre that I could still feel okay about submitting. I always felt bad about this and it was usually quite evident. For some people, this works out and they still do exceptionally but for most people including these; would benefit from proper preparation. As grannies, parents, and teachers often said to us growing up: fail to prepare, prepare to fail.
There's a type of preparation we need to be truly excellent, I'm going to hazard a guess and say it doesn't come from the Babylonian sources. Yes, we must work diligently but it wouldn't amount to what God envisioned for true success if He was omitted.
 Pursuing further education to prepare us for a career. Studying God's word to prepare us for life abundantly.
Your preparation should be well suited to a particular purpose, vision or end goal.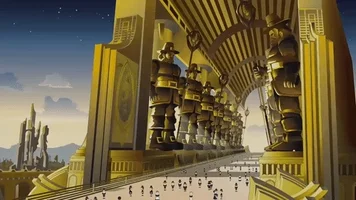 Imagine preparing for a math exam when you're about to write an English paper: Does that make any sense? I think of Daniel and his friends enrolled in the king's program aimed at preparing them for his service. God had much bigger plans for these Hebrew boys and the same goes for you! They were youths without blemish, well-favored in appearance and skillful in all wisdom, discernment, and understanding, apt in learning knowledge, competent to stand and serve in the king's palace—and to teach them the literature and language of the Chaldeans. God wants to prepare his people to be skillful in all wisdom, discernment, knowledge, and competence. God wants to prepare us to stand before HIM the true King of Kings.
Daniel 1:8  (AMPC) But Daniel determined in his heart that he would not defile himself by [eating his portion of] the king's rich and dainty food or by [drinking] the wine which he drank; therefore he requested of the chief of the eunuchs that he might [be allowed] not to defile himself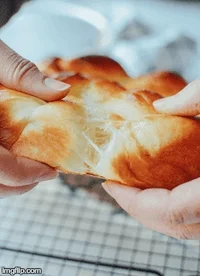 As Daniel set it in his heart not to defile himself. To Daniel eating the king's food would be disobedience to God. Daniels life was intent on faithfully serving God and not bowing to others. I can see how God was also preparing these Hebrew boys for what He wanted them to do; for God's vision to be carried out. So are we enrolled in God's preparation program?
Are we feeding on the rich daily supply from God or man? We have the bread of life (the word of God) available to us in so many versions: hard copies, electronic, apps etc. Will we refuse to eat?
So today as you go about your various duties how can you make an effort to prepare for the tasks at hand? If you have reports or articles to write can you do drafts or collect all the resources you need? If you have kids to take care of can you think about all the various activities or extra-curricular they do in a day ahead of time? I you are a business person are there any markets you need to study to prepare for incoming trends? If there is a particular risk factor how can you prepare to mitigate against it? If you…… now it's your turn…………what requires some preparation in your life?
Most importantly how are you choosing to not defile yourself? Are you feeding on God's rich supply? Are you being prepared to stand before the King of Kings? I believe that the book of Daniel was given to us as one of the end times prophesies, in essence, this too is a preparation for things to come when this world reaches its end. God is preparing us for his service and for Jesus's return (that's huge ) and I pray that we are found ready. Choose this day who you will serve and prepare to go against the crowd.
2 Timothy 2:20-22 (KJV) 20 But in a great house there are not only vessels of gold and of silver, but also of wood and of earth; and some to honour, and some to dishonour. 21 If a man therefore purge himself from these, he shall be a vessel unto honour, sanctified, and meet for the master's use, and prepared unto every good work.22 Flee also youthful lusts: but follow righteousness, faith, charity, peace, with them that call on the Lord out of a pure heart.
❤