Over the past few months I have not lost weight I actually slipped and put on a couple pounds! It's not that I intentionally ate more and exercised less but that as life developed and I had particular responsibilities, my priorities had to adjust as well but it took me a while to find the balance. I have since recommitted when I realised the slow creep up of pounds and the sluggishness I feel throughout the day amounting. This was again rubbed in my face when the alarm rings and I reach over to snooze it for the millionth time. In my pursuit of fitness and weight-loss to wellness, I have rediscovered an approach that has eternal benefits. What does it cost? $19.95, of course, lol, I joke. It requires surrender. Surrender your life.. casting all your cares upon him for his yoke is easy his burden is so "light". The weight of my life has been lightened! I can retrain my mind in discipline and I can reject the former things that have not been beneficial to me in body, soul and mind.
Sometimes with fitness, you don't lose weight but your body changes, this ever happen to you? Ever experience inch loss and sometimes not weight-loss? The weight changed and is no longer fat weight, but muscle weight I think this is happening to many of us and we are getting discouraged by numbers.
Muscles under strain produce stronger muscles so sometimes the trials we face are ways of preparing us for bigger greater things. Lift more weights! Don't be afraid of resistance. We need to be fit for this life, there are many things that we will have to do that will require us to be fit both physically and certainly spiritually. Even in the context of marriage, you don't want to bring unhealthy habits into it so it's important to start now.
1 Timothy 4:7-8English Standard Version (ESV) 7 Have nothing to do with irreverent, silly myths. Rather train yourself for godliness; 8 for while bodily training is of some value, godliness is of value in every way, as it holds promise for the present life and also for the life to come.
I believe we are called not to neglect physical fitness but to understand that spiritual fitness needs to be a dominant focus. So then what are some of my tips for physical and spiritual fitness…
1)You've got to work out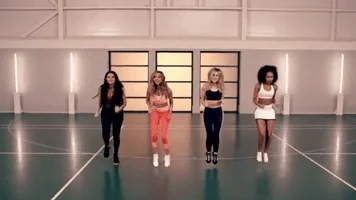 Morning and evening I've been rising to this challenge of "training" it has not been easy but I'm getting it in, it's been a week. Currently, on a low budget I started using youtube programs for free exercise plans, the thing is I appreciate variety so I'm doing cardio and toning with a mix of kickboxing, abs, sculpting and the mini trampoline, what fun!  We all have a particular body type and working out sometimes requires a strategy to fit your particular struggle areas.  Here are some of my favourite workout choices if I'm not running etc.
I have found that sometimes when my spiritual fitness is low my physical fitness follows and I can usually tell something is weakening in me. I grow less disciplined, my self-control is frail and I struggle in many other areas. This is something I cant allow to take charge in my life as it leads to sloth and other sins. So I wake up and I read a prayer devotional to start my day, but in the evening is when I have a deeper time usually shortly after I get home to meditate on Gods word and speak with him. In my process, I have understood that it's  sometimes not about the frequency of your sessions or the length of your workout but the consistency and the quality of each encounter. Keep working out!
2)Stay Hydrated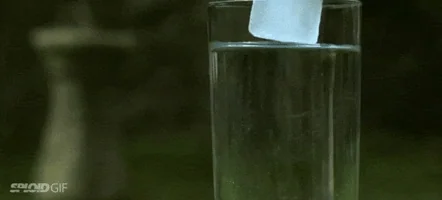 Is your Pee Yellow!!!!!!!!!??? Guess what? Its supposed to be kept clear/ pale.  Measure your dehydration !!!! What about your spirit, what flows from it? I'm sorry for this analogy.
I've got myself a 40 Oz Bottle and I aim to drink at least two of them a day. I haven't succeeded lately but I'm slowly increasing.  My weight had been creeping for a while on my journey but since I upped my water intake it started to drop albeit gradually but it was moving whooowhooo!!!!  The facts about Hydration are that most health/fitness resources would agree you should drink half your body weight in ounces of water a day (correct me if I'm wrong here). So if you're 200lbs you should be drinking 100 Oz of water daily if you exercise!! Are you reaching that mark? I know I was not! Especially if you're sweating, or live in the tropics.. (Don't try and work out my weight please you won't be guessing correctly !!!)
Even breathing causes water loss (1-2 Litres daily)
Are you spiritually dehydrated …is what flows from you concentrated and toxic? Drink plenty from Gods word he provides the purest of water.  What is the quality of water you've been drinking from? Drinking juice can be enjoyable but they often add stuff (sweeten to taste or strain things out) its important to drink from the fine source the spring water, the water of waters…he shall refresh your soul and turn what flows from you clear and good.
Psalms  63.1 "O God, thou art my God; early will I seek thee: my soul thirsteth for thee, my flesh longeth for thee in a dry and thirsty land, where no water is"

John 4.14  "But whosoever drinketh of the water that I shall give him shall never thirst; but the water that I shall give him shall be in him a well of water springing up into everlasting life."
3)Establish Accountability
Get yourself, friends, to watch your back this is so important because sometimes you need a hand; you're a human still. Apps also help Fitness Pal or Fitbit are good for tracking calories and exercise.  Who holds you accountable spiritually? Yes, we have all been given a conscience and the Holy Spirit is our counsel but what if you slip? What if you didn't listen to your convictions. We are our brother's keeper. So we can keep a brother or sister by encouraging and correction along the journey!!
First 5 or Solid Joys are good for morning devotionals and the Youversion Bible App is excellent for quick access to bible audio and all the different bible plans which make you check off different sections for the day as you complete them. They have plans for the wide selection of topics you might particularly need help with.
4)Have Faith and Hygiene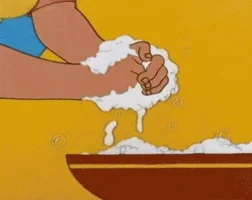 Having faith and believing that you can achieve the goal is important, without it you may easily give up or not even bother to try. Not trying is very sad and it hurts my heart.
We all have standards for personal hygiene, some very different than others. However, we can't argue that regular showers help everyone lol. You're not going to go out sweaty or smelly are you now? Don't let the muck of the world bring you down. Get up, get dressed and face life with faith.
Hebrews 10:22 English Standard Version (ESV) let us draw near with a true heart in full assurance of faith, with our hearts sprinkled clean from an evil conscience and our bodies washed with pure water.
5)Get Rest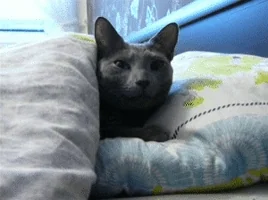 Adequate sleep is a key part of a healthy lifestyle and can benefit your heart, weight, mind, and more. (Benefits of Sleep) The man was born into rest and then work (in that order) but sadly we forget this sometimes.
Mark 6:31 (AMP) And He said to them, [As for you] come away by yourselves to a deserted place, and rest a while–for many were [continually] coming and going, and they had not even leisure enough to eat.
Ecclesiastes 2:23 (AMP) For all his days are but pain and sorrow, and his work is a vexation and grief; his mind takes no rest even at night. This is also vanity (emptiness, falsity, and futility)!
Don't be so Hard on YOU!! Learn a healthy balance.
Psalm 62:5-8 Yes, my soul, find rest in God; my hope comes from him. Truly he is my rock and my salvation; he is my fortress, I will not be shaken.  My salvation and my honour depend on God; he is my mighty rock, my refuge. Trust in him at all times, you people; pour out your hearts to him, for God is our refuge.
6)Be consistent and intentional what you put in is what you get out !!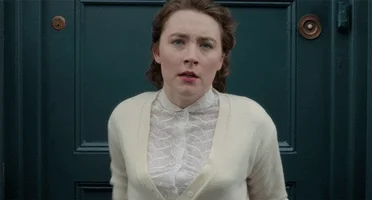 Sticking with any fitness plan is the secret to a positive outcome, results don't happen immediately it takes time, it takes perseverance.
After continuing for some time I realized I was not who I used to be I had changed inside and out. Are you growing weary in your journey? I urge you to stick with it the promises are true, keep pushing towards the mark!
Philippians 3:14-15Amplified Bible (AMP)14 I press on toward the goal to win the [heavenly] prize of the upward call of God in Christ Jesus. 15 All of us who are mature [pursuing spiritual perfection] should have this attitude. And if in any respect you have a different attitude, that too God will make clear to you.
7)Be mindful of your consumption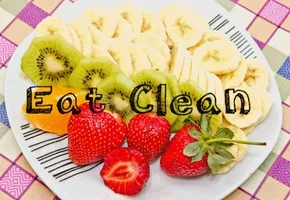 The American soda companies came up with an idea which seems ironic since their products can be very unhealthy. It was originally called mixify and the principle is aimed at balancing what you eat drink and do. If you had a particularly calorie rich lunch you may consider going for a walk at dinner and eating lighter. If you have been sedentary during the day you may consider eating healthier meal choices on that day. There really is no excuse wherever we look we can find some new diet plan and Instagram is filled with fitness programs and meal planners and the like. I believe the Bible gives us instruction on all of life including how we should eat. The problem is that some humans are prone to be overindulgent and are unaccustomed to the practice of self-control or going for less. Sometimes it's not gluttony but just the wrong choice for our body. If we were to follow principles given to us we would see what little food being shared so that all were content, we would see people choosing not to defile themselves with dainty food like Daniel. Even in this, what we choose to eat is an act of honouring and glorifying God. How are we honouring him with what we eat? As the old saying goes eat little, live long. A healthy diet is so important because you are what you eat. What do you eat a lot?
The mixify principle doesn't work for us in spirit. It's better to take your advice from a source that provides you with the promise of abundant life. In an increasingly health-conscious era, Soda companies want you to buy their over sugary drinks and other products still, knowing that they are bad for us.  Whilst they may do no harm to our body if taken in moderation we can't use this logic with things of our spirit. The world wants to feed our souls, knowing full well it's going to kill you. We can't mixify with the word of God, consuming unhealthy things and then think we can somehow make up for it after by attending church or going to confession or some other means. Spiritually I must consistently feed on God's word, the more I feed on that is the more I will become like what I read instead of more like the other junk I could possibly consume in the world.
Matthew 4:4 But He replied, It has been written, Man shall not live and be upheld and sustained by bread alone, but by every word that comes forth from the mouth of God.
So being fit is not just about having a sexy looking body image and being appealing to others or your future spouse, it's a release from other diversions, it's about holiness, stewardship and readiness for the tasks that God would have us do whether physically or spiritually.
Proverbs 31:17Amplified Bible (AMP)

She equips herself with strength [spiritual, mental, and physical fitness for her God-given task]And makes her arms strong.