Proverbs 27:15-16 A continual dripping on a day of violent showers and a contentious woman are alike;16 Whoever attempts to restrain [a contentious woman] might as well try to stop the wind—his right-hand encounters oil [and she slips through his fingers].
Have you ever checked yourself to see if you are generally quarrelsome? Sometimes quarrelling just escalates and doesn't resolve matters but intensifies them just like the rain that keeps getting heavier. Do you just love a good heated argument and you're not even a lawyer? When something upsets you is that your first action? A good lawyer would know how to put across points or disagreements with clarity and order though not in an escalating fight. But we can't even treat a relational argument the same as those of the courts of law because then we would have to put someone on trial and trust me that's a recipe for poor communication or relationship building. The other person always feels like you are ready to sentence them to serve time, instead of lovingly growing with them. There is an art to effective communication and many of us need to get our paints and brushes out. You wield your words in swirls of delight and even if the strokes were hard and difficult to deliver they still produce a beautiful sight. On the canvas the response is pleasant and it gives back even if for a time there was tension or the paint was thick. Instead of a brush so hard and unrelenting not knowing when to retreat for a refreshment of water or a change of colour the hardened brush scrapes the canvas and the canvas revolts. A lot of damage can happen when there is a breakdown in communication or a person is overly argumentative. We could spare ourselves the stress by using probing questions rather than casting accusations or assuming a particular comment or action was done in order to offend. As if thinking or phrasing words positively about another would be to appear weak or to have been "pushed over". Why do we often assume the worst of those around us? I for one certainly don't claim to be the best communicator but I wouldn't say that I am prone to contentions. What about you?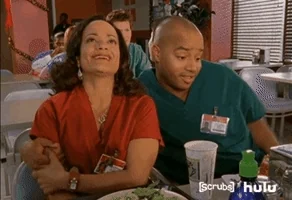 I will have to search my interactions to be sure though, lest I deceive myself. I know that in a marriage setting however with two humans in such close proximity, tensions could flare. If as a single person you already see traits of being cantankerous or easily triggered off into chaotic arguments and disputes then its time to unlearn your communication style or make improvements. The earlier you begin the better because it takes a while to retrain what might come so naturally to you. The proverb says the continual dripping on a day of violent showers and a contentious woman are alike. Is it that no matter what someone else does she is always dissatisfied and finds something else to quarrel about? Or is it that the contention is unrelenting and ineffective like adding drops to an already full bucket? I hope we can learn to show appreciation for the little things so that we don't cultivate a spirit of unrest in our homes.  Where we are should be a place of refreshment for our families or friends, not a place of back-biting and war. If it is war then it should be the family as a troupe united in the battle with fervent prayer, not a house divided to surely fall against the onslaught of attacks.
Here's a start on the journey to less quarrelling:
Try listening more than you talk, God gave us two ears and one mouth for a reason.
Look for the other person's heart.
Take some time to think rationally rather than reactively, but (never walk away disrespectfully)
Avoid playing the blame and shame game, pointing to the other person as the problem.
Words can hurt so speak the truth in love.
By all means don't be passive aggressive.
Be humble and understand that we all fall short.
Be on the same team ( it's you and your significant other/friend against the problem not against each other)
Ask God to help you resolve differences and give you wisdom, direction and peace,
Ask questions, don't attack!
Above all remember to love
PS: Being physically violent when you're angry is never excusable you may need professional help to deal with your anger. Domestic violence is not to be enabled.